Post by dumbdriversofwaandor on May 6, 2014 18:14:02 GMT -5
You may notice, in my videos, that I have very little tolerance for cheap Chinese HID kits in stock headlights. I had one of these kits too, but in my experience, the light distribution is awful. They create too much foreground light, distance sucks, people flash your, distance sucks even more when you have to aim them down so people don't flash you. There's headlights designed for halogens. They need to use halogen bulbs. There's headlights designed for HIDs. They need to use HID bulbs. If your car came with halogens and you want to upgrade to HIDs, you must do what is called a retrofit. A retrofit is when you modify your headlights so you can mount projectors inside of them. You can buy the projectors brand new from
www.theretrofitsource.com
, or you can pull them from a car from the junkyard. Chances are, the projectors from the junkyard are gonna be burned. Best to get them brand new. The Retrofit Source also sells OEM projectors that are in good condition. The projectors I chose are their Hella EvoX-R projectors. They're not made by Hella, but are the same, basic E55 design that's been used for many years. They have an excellent reputation for having excellent distance at night.
You will have to bake your headlights at a low temperature of around 225F for about 10 minutes to soften the glue. It's a butyl rubber glue, on most cars, so the lenses will come right off once it's soft. Once you have the lenses off and you pop the reflectors out, you'll need punch a hole in the back them. Just use a Dremel 'til you get the size of hole you want. You will also have to drill some screw holes. I'll spare the details on this part. I thought I had my screw holes right, but ended up having to make them bigger and bigger until I was able to get the rotation and aiming correct.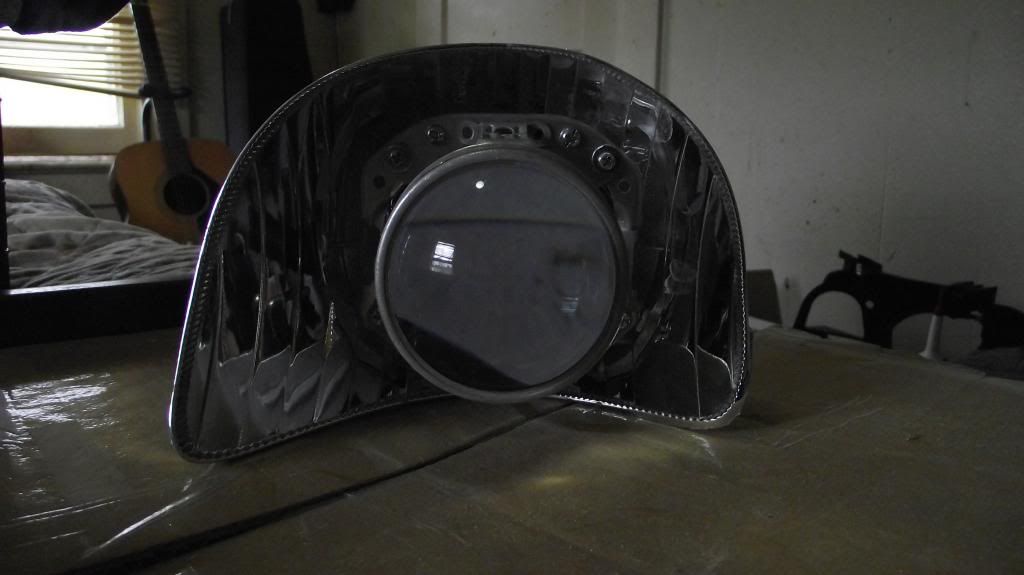 Now to get the aiming and rotation correct while they're on the car. After I get it all correct, I then tightened the nuts that could access while they were on the car, then apply some JB Weld to hold them in place. Then cover up the headlights to protect them while I wait for them JB Weld to cure.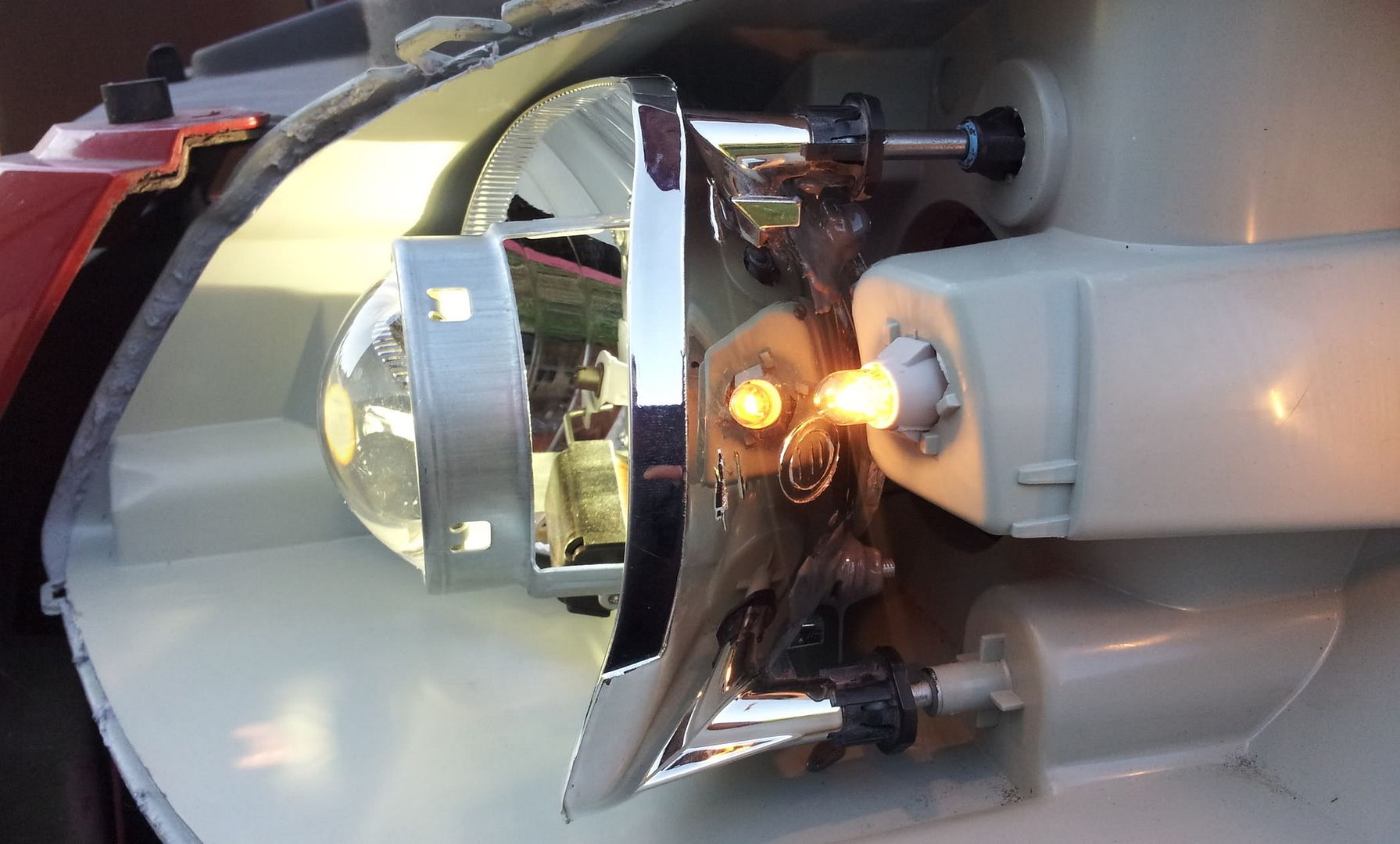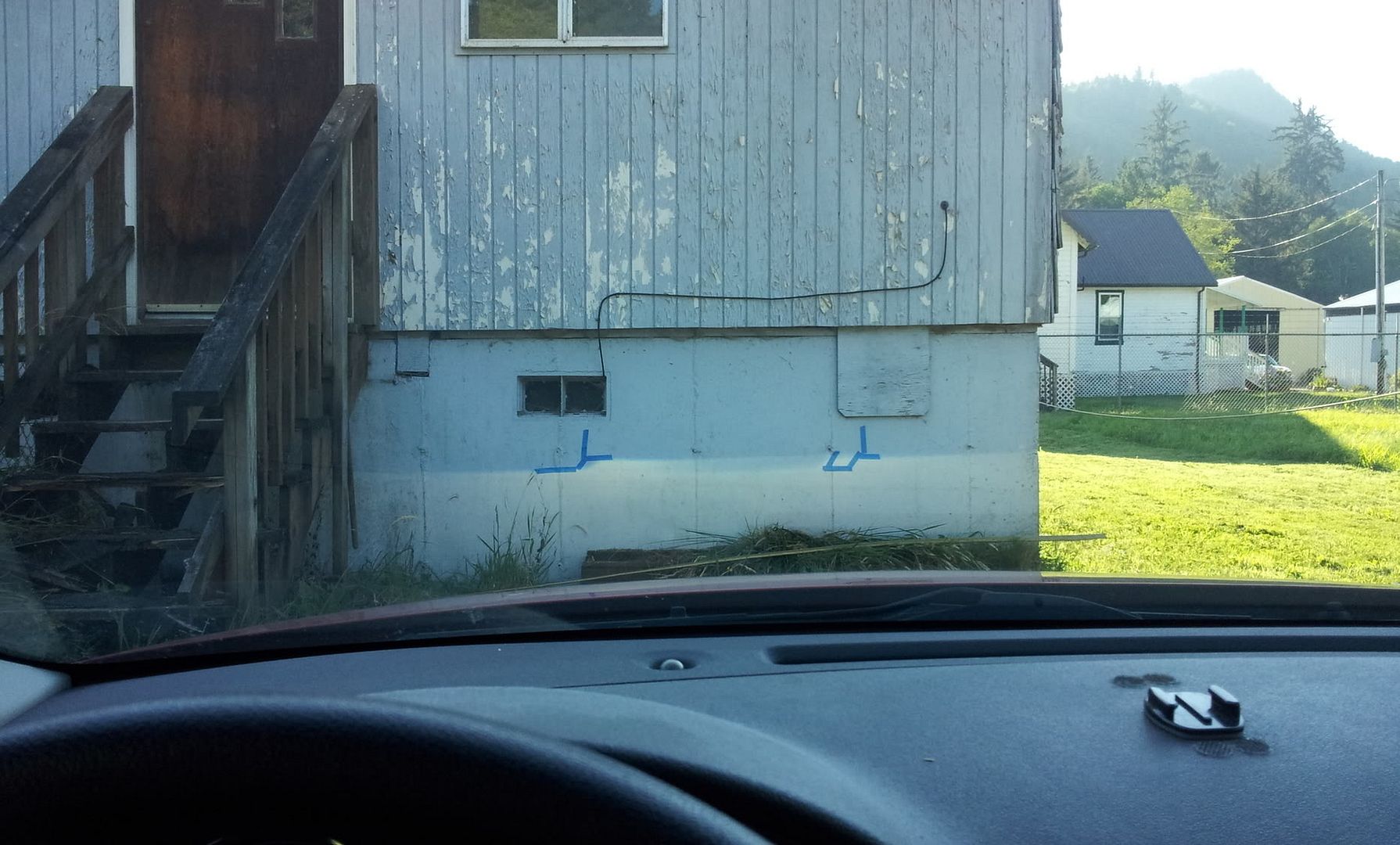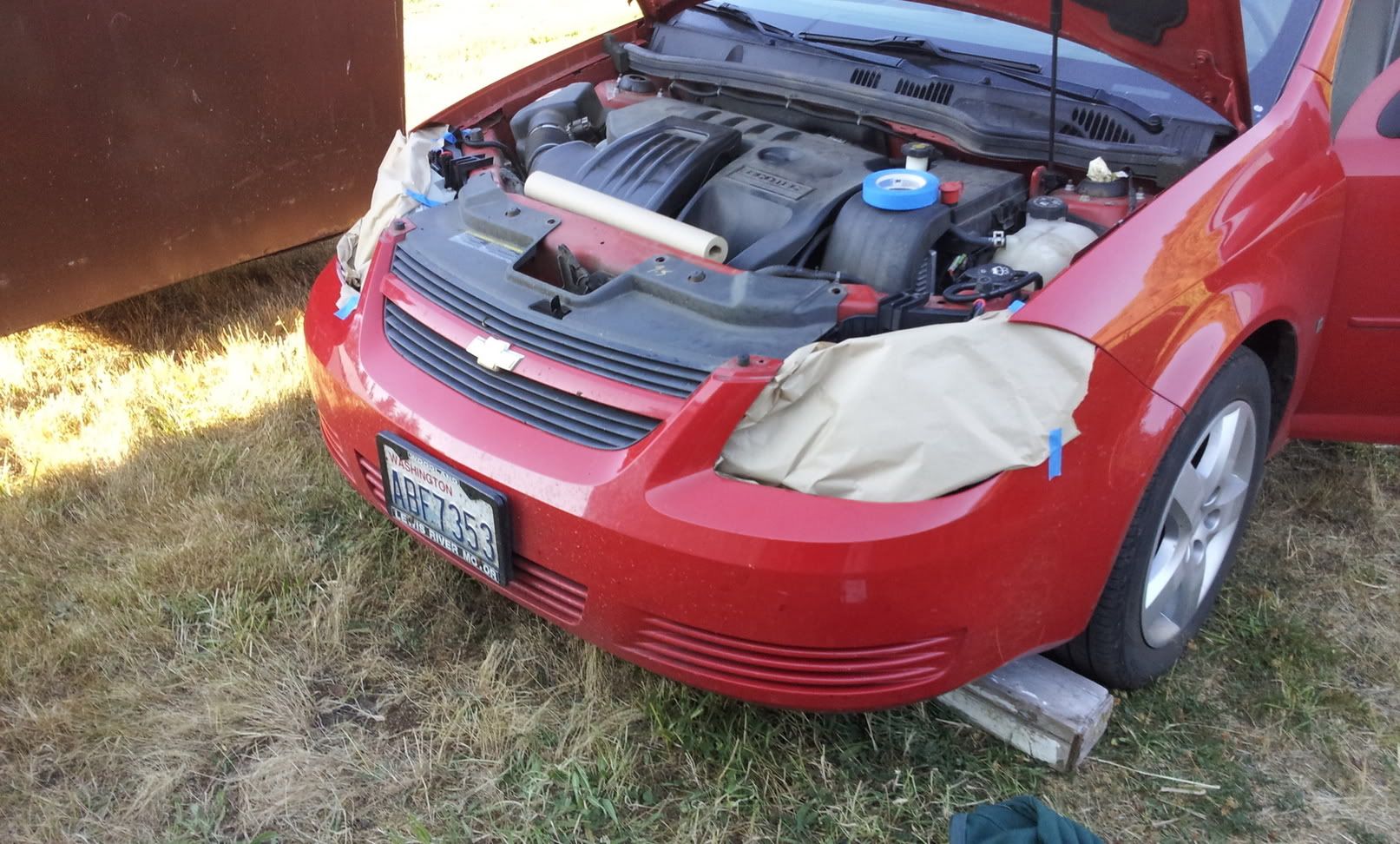 Then after the headlights are off the car again, take the reflectors out, add more JB Weld to the nuts and some where the projector bowl meets the reflector hole. Then use GE Silicone II to seal it up and add more stability.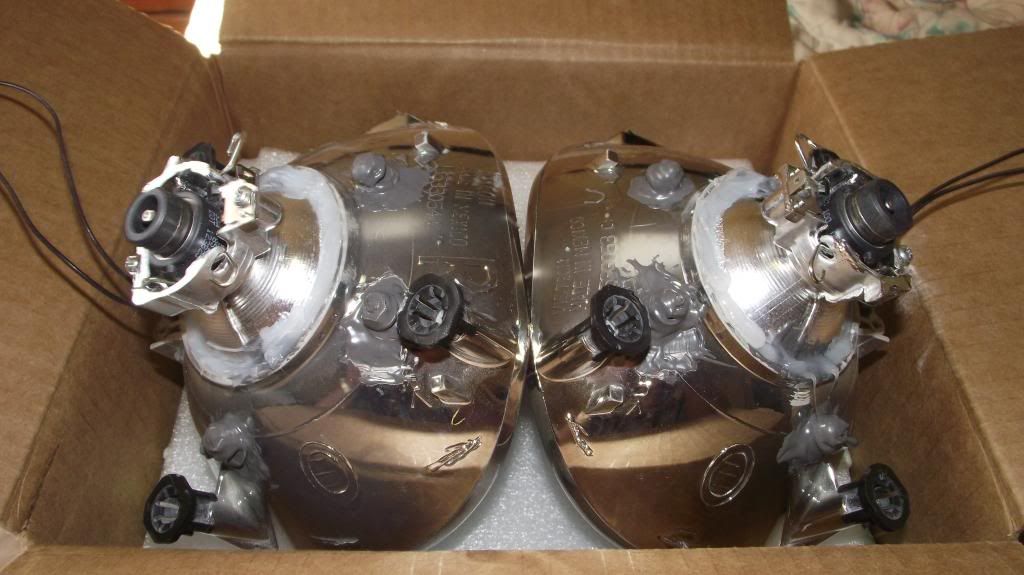 Get your shrouds ready. I mounted LED halos inside mine with JB Kwik. I'm using them for DRLs, but we'll get to that part later.
Mount the shrouds to the projectors with a little bit of JB Weld.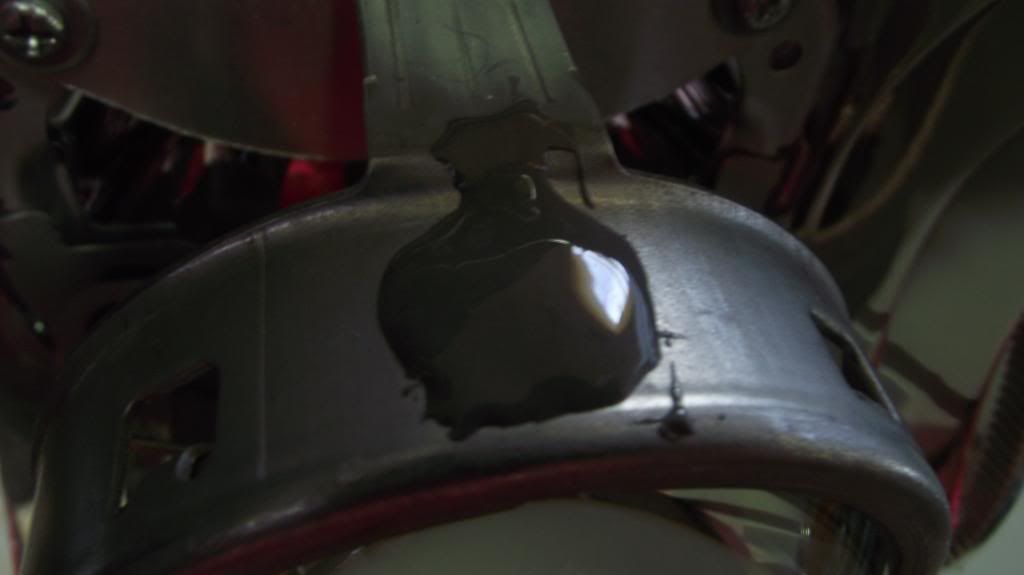 You may need to drill additional holes for the bi-xenon solenoid wire for the high beams and the LED halos. Then seal them up. I also added more silicone to where that rubber meets the back of the reflector since it no longer seals properly after the retrofit.
Add your cool Bi-Xenon emblem.
All sealed up, ready to be installed. Clean the old butyl out and add new, then you'll use the oven and low heat to seal them back on. Clamping the lenses is recommended, but if you can't, no biggy.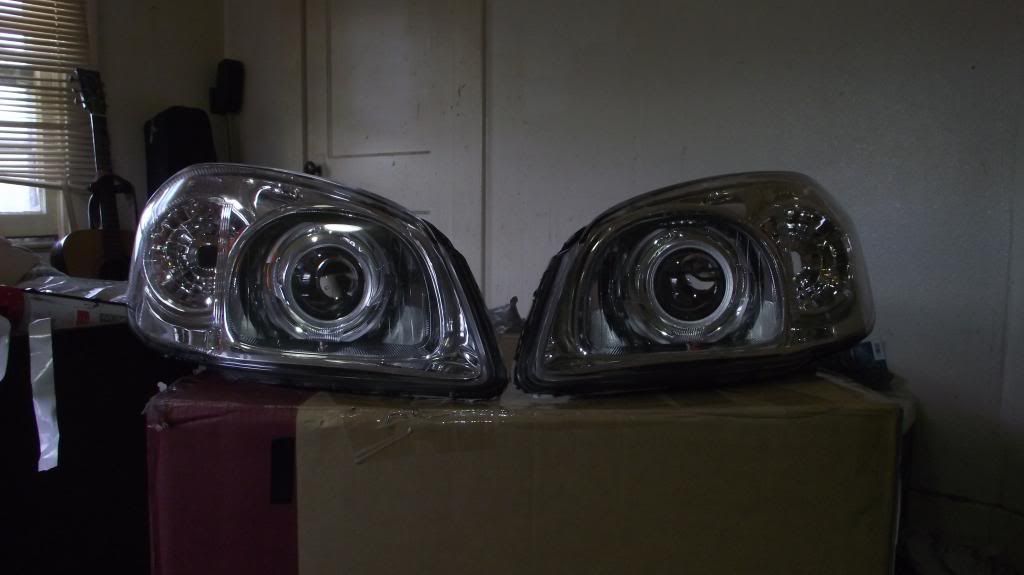 As for wiring the halos to be used as DRLs, I simply put a fuse tap in the DRL fuse slot and ran that to a relay. Then the relay transfers power from the battery to the halos. This will restore my factory DRL functions, except they'll go to the LEDs instead of the low beams like they used to. I also used a diode so the halos stay on with the low beams to maintain a little accent at night instead of just during the day. They go off with the high beams though.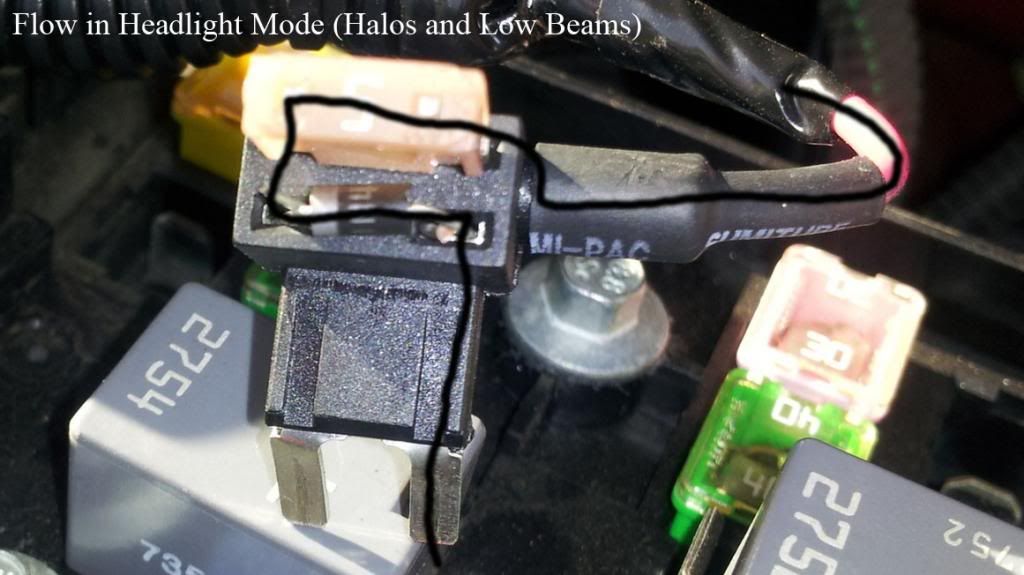 All done.
You will need a wiring harness for your HIDs. If your headlights were originally the dual-beam type of lights, you'll need a special bi-xenon wiring harness. I reused my bi-xenon wiring harness from my PnP kit I had. You'll also need ballasts and bulbs. Most projectors use D2S bulbs and it is recommended to use OEM specific bulbs and not aftermarket. I went with Philips 85122 bulbs. They're 4,300k, which have a yellowish tinge to them. If you want a whiter light, go with OSRAM CBIs. I believe they're around 5,000k, but more expensive. Stay away from anything towards blue or purple. The light output goes down as you go up in color temperature. Remember, 10,000k is not brighter than 5,000k. It's actually dimmer. Besides, you won't need to go with blue emitting bulbs since the projectors naturally give off a blue/purple color flicker from far away as the car goes over the bumps in the road.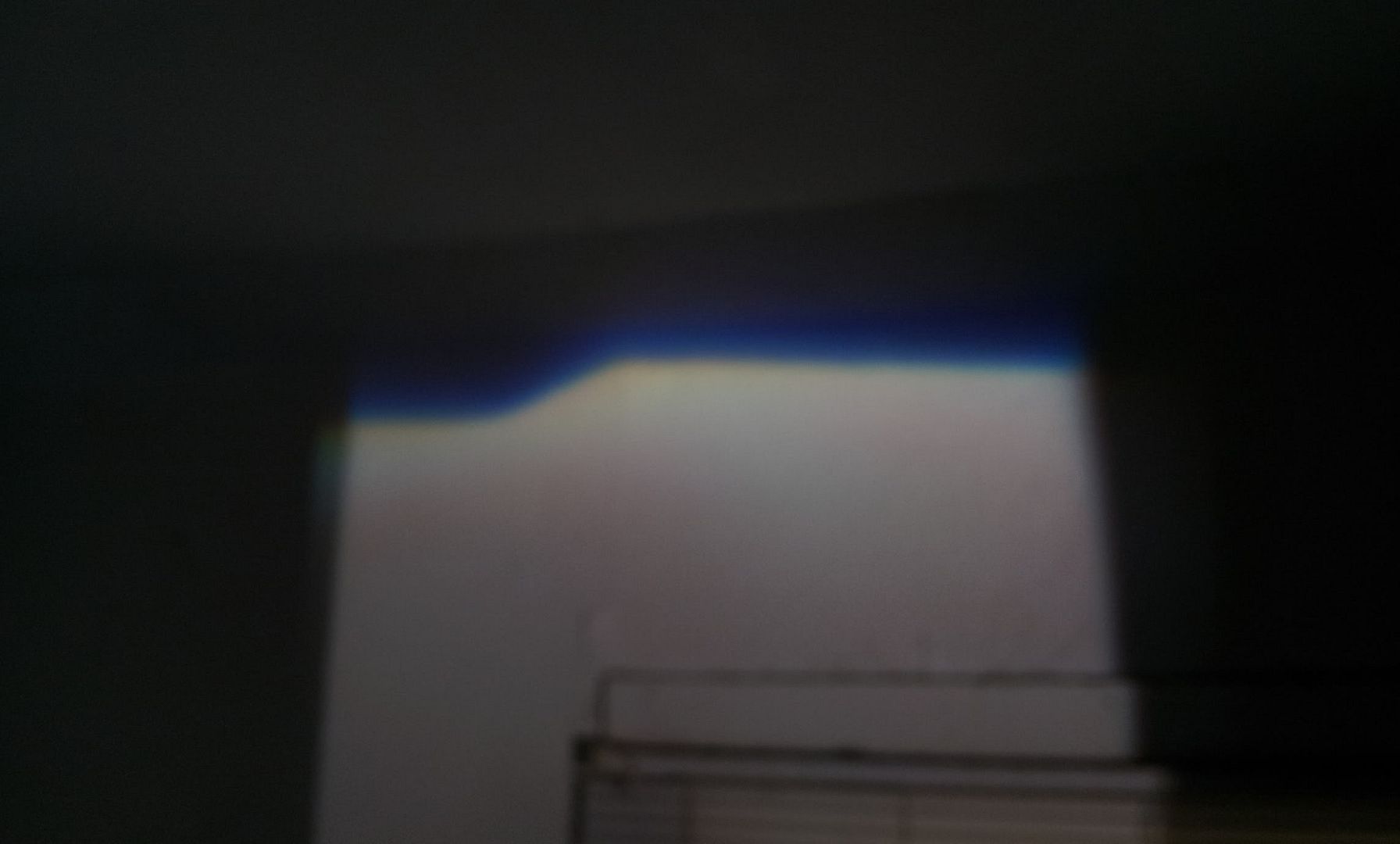 Also, some comparison shots while still off the car.
Halogen Low vs. HID Projector Low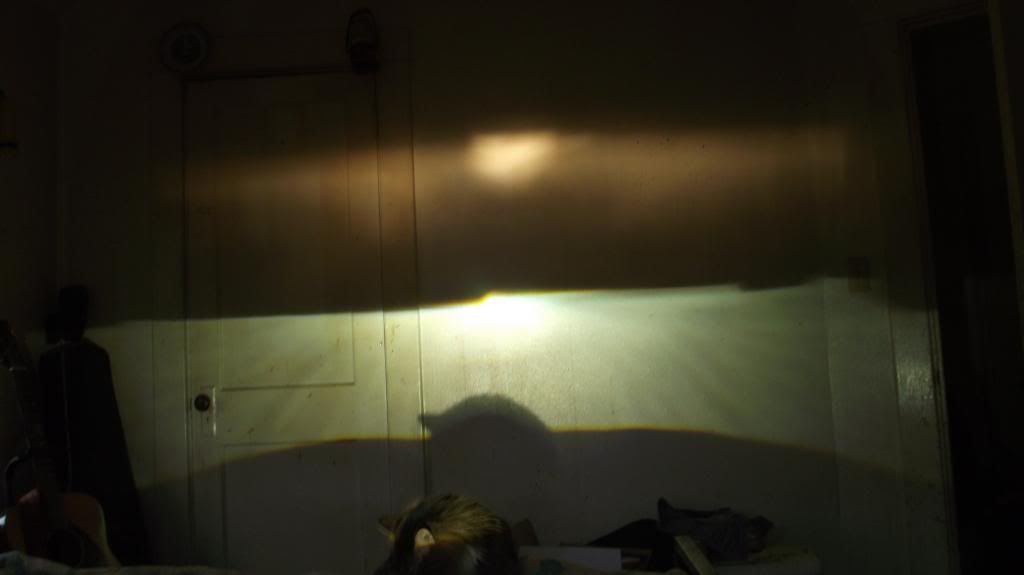 Halogen High vs. HID Projector High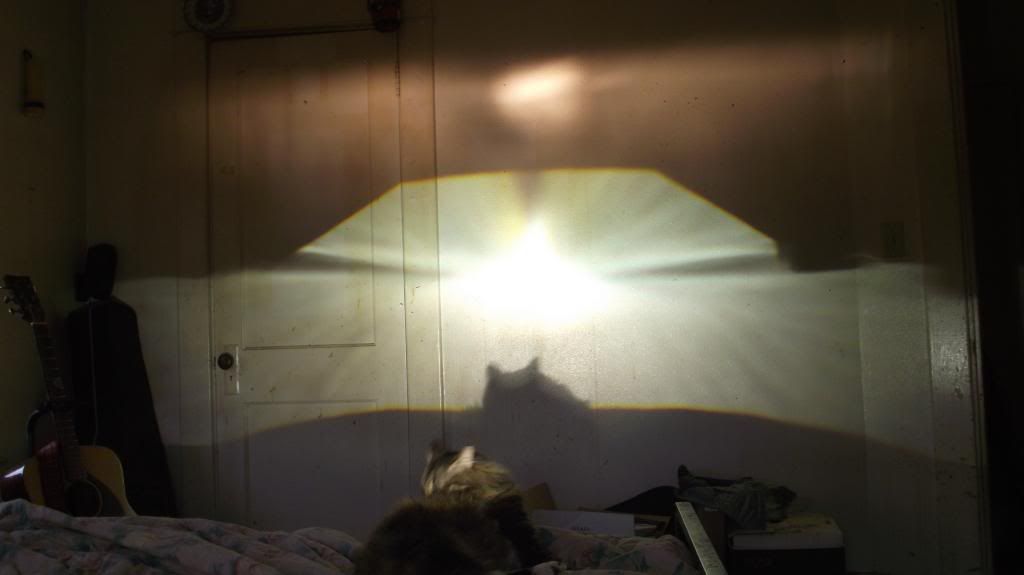 I've been running this retrofit since September, 2013 without any issues. My previous retrofit was with Mini H1 bi-xenon projectors. They're still better than a PnP HID kit and still better than halogens, but they lacked distance. I had them for 2 years without any major issues. I added foreground limiters to them later to help my eyes see better in the distance. That did work too. But the EvoX-Rs distribute the much better where foreground limiters aren't needed. I did add foreground limiters to my EvoX-Rs too, but I didn't make them aggressive enough for me to even notice.
I also took video of my Mini H1 retrofit I did back in 2011. There's 3 parts. The Mini H1 retrofit is very easy, which involves a lot less cutting.
I just wanted to demonstrate what is involved in retrofitting. Like I said, the Mini H1 retrofit helps you get your foot into the door. Then, if you wish, you can get brave and retrofit nicer projectors in. I also retrofitted my EvoX-Rs into a brand new set of headlights by TYC off Amazon.
My full retrofit thread is also at
www.hidplanet.com/forums/showthread.php?52512-Kcg795-s-EvoX-R-Cobalt-Retrofit-Thread
. The full retrofit thread shows the mistakes I made during the process. So it will be a little bassackwards from how I posted it on here.