Post by drivingmistakesde on Nov 14, 2014 19:40:24 GMT -5
Mr. Kranig doesn't tell the complete truth in my opinion. Since he doesn't like to see dashcam videos online, he's always speaking very generally, he never goes into detail. I think that's a strategy to spread fear around the uploaders. Also, the press release (
www.lda.bayern.de/lda/datenschutzaufsicht/p_archiv/2014/pm013.html
) is written in a vague style e.g. "each specific case must be checked seperately, if a fine could be declared". However, I read some parts of the extremly comlex and long judgement of August (
openjur.de/u/712019.html
) which leaves me with a very bad feeling again. But this isn't a general judgement, it was for a specific dashcam user who forwarded the material of every little incident to the police.
Anyway, if you follow some basic rules like censoring faces and plates, I can't imagine that this is a big contempt. But there is a weakness: uploading - even censored material - shows, that the material wasn't taken for private use (which won't be prosecuted if I understood many articles from different lawyers correctly). That's a weak point which makes me headaches.
Filming specific people with a hidden camera (or recording their voice/calls without permission) and publishing such material is strictly forbidden (in this case, data protection is important if you ask me). But if all that information is censored repectively not even existent, nobody would've to fear about his/her privacy and therefore they would've less arguments if it would come to a lawsuit. And they definitely know that. But there's a second weakness: I wouldn't censor every visible plate (parked vehicles for example). But they could still argue that everyone's able to see that vehicle
XY-Z 123
parked in a specific street. Sounds crazy but you should think about absurd things like that, since I trust in them to even complain about that...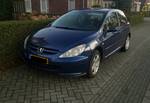 I think nobody understands the problem/law/Mr. Kranigs thoughts at the moment.

But I see two potential solutions at the moment:
1. Waiting for a final court decision which should clear every doubt once and for all
2. Uploading videos again with some changes (I wouldn't recommend to continue with uncensored license plates or even faces anymore since that will definitely lead to trouble if one of those data heroes comes across):
Blurring out faces (of course) as most of the uploaders already did in the past
Blurring out license plates / company logos / Taxi numbers / unique stickers etc. of the vehicle which the scene is about
(Even safer but very time consuming and annoying: blurring out every visible plate)
Optional: blurring out the date/timestamp, since that could be another point for us: with this method, it's not possible to link the vehicles/incidents to aspecific date. Also, it wouldn't reveal how long the files are already on the harddrive... but saving them is forbidden anyway although watching the videos in a private environment isn't a problem.

I'd also recommend adding an intro with some notes for our stupid german viewers . If it would be possible, I would block my videos for my own country since my own fellow countrymen (not all of course) are the only ones who are always crying around and making trouble in the comment section.
As for myself, I'm also thinking about to focus on the more 'important' recordings since many (german) viewers didn't get the point of the videos.
On Thursday evening, I already created the intro and cut some material. I wanted to do my channel "reboot" this weekend, but today after my repeated research
(especially the very negative judgement of August which content I wasn't that familiar yet) I'm a little bit demotivated again. But actually I'm a generally a very indecisive person. ;-)
I just have to wait till I'm in the mood like a few days ago again.
Another thing I've think of is the fact that I'm moving in the beginning of 2015 and a four-digit fee would screw up my financial planning. We will see...
What do you think about the second strategy listed above, infinity? What are your thoughts about continuing?
And yeah, the report is one the best and most objective so far. It's funny that it was made by RTL...
drivingmistakesde
: When you uploaded the RTL clip did check the button that your subscribers shall be informed about the video?
No, the video isn't listed. I'll remove it after a few weeks because uploading material from private TV-stations can cause strikes on a channel if detected.
The risk is low since I removed the RTL-Logo due to Content-ID but you never know... and I want to keep this channel in a good condition even if it isn't in use at the moment^^
---
(grammar could be bad, I'm tired but I wanted finish this post. Have a nice weekend!)